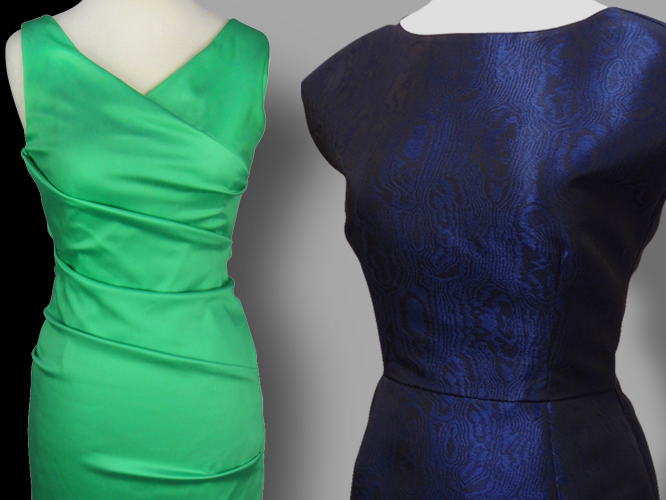 Siri Cocktail and Dinner Dresses are perfect for many celebrations and events. With beautiful fabrics available in a multitude of colors, textures, and silhouettes, you'll be sure to find a fabulous dress that you can wear time and time again.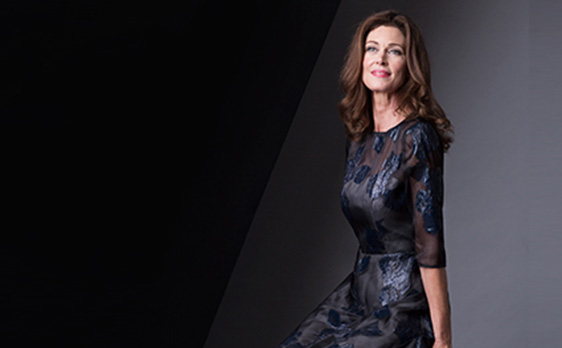 Siri Special Occasion Dresses are ideal for weddings, cocktail parties, and special events. Carefully crafted in our own San Francisco factory, our dresses are made with gorgeous, unique fabrics and thoughtfully designed in an array of silhouettes for many body types.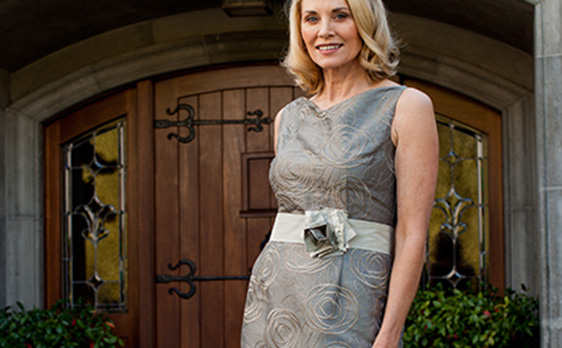 Moms are important too and will be just as big a part of a wedding day as anything else. With that in mind, it's nice for the leading ladies in our lives to look and feel beautiful and comfortable on such a significant day. Siri has an extensive selection of dresses and gowns that moms will love. Each style is available in many fabrics and colors to ensure you find exactly what you're looking for. Mother of the Occasion, Mother of the Bride, Mother of the Groom.
"The wedding was wonderful! It truly was one of the happiest days of my life. I am so grateful for all your help in selecting my beautiful Siri dress. I felt pretty and comfortable the entire day and I have never received so many compliments! I have told several of my future mother-of-the-bride friends to visit your boutique."
"Thank you so much for all your help and attention today. That was the best shopping experience I've had in, well, forever! I'll definitely be back, too, for my next MOB dress, when I know the date/venue/time for my son's wedding! And I'll bring my friend for her son's wedding, too!"
"Working with your team was one of the highlights of my wedding planning, so thank you and Ping for making me feel so beautiful during every fitting and on the day of my wedding. I received so many compliments that my dress perfectly reflected my personal style and personality. The gown and the veil really pulled off the timeless bridal look I was going for. One of my friends even said that she was jealous of my future daughter (if I have one) for getting the opportunity to wear the dress."
"Beverley, My daughter Hannah and I came into your boutique last week and I just have to tell you our experience was amazing. You helped my sweet girl feel like a true princess. Your calm sense, fantastic style, and knowing just what to say was fantastic. You have a true gift of design with your dresses as well as a very special heart. We look forward to showing your dress in Nashville! Thank you for making our trip to SF for Hannah's dresses so special."
"Just wanted to touch base with you and let you know how wonderful our wedding was. The dress turned out great, and I wanted to send you some pics. Thanks again for helping make our day so special! Much Love!"
"My dress has arrived and it is perfect! Exactly what I wanted in my dress. I love it!Thank you for being so helpful and professional- it made the whole process really easy. Thanks again."
"Working with your team was one of the highlights of my wedding planning, so thank you and Ping for making me feel so beautiful during every fitting and on the day of my wedding. I received so many compliments that my dress perfectly reflected my personal style and personality. The gown and the veil really pulled off the timeless bridal look I was going for. One of my friends even said that she was jealous of my future daughter (if I have one) for getting the opportunity to wear the dress."
"I am most remiss in writing to let you know that the dress I purchased from you when in SF last year was just perfect! Our daughter was married Oct. 5 on Cape Cod in a lovely, intimate, outdoor wedding in a setting that couldn't have been more delightful. I am sending along two photos of the day that highlight my dress.(kellydillonphotography). I can't thank you enough for the attention you gave me when I visited a year ago and for the beauty and workmanship of my dress."
"Thank you for the experience of having an incredible outfit for my daughter's wedding. I have not received that many compliments ever. It took place at the Calgary Zoo on September 19th, and it was the best ever. Attached is a photo of myself in the Bacall top and skirt just before the ceremony."
"Today I received my dress. It is so beautiful and fits me like painted. I love the color and fabric shine that looks so elegant. Thank you and all your team for working with such high standards and dedication."
"I love my dress and received many compliments that day! Thank you for everything!"
"I wanted to get in touch to tell you how much I loved wearing a Siri gown to my son's wedding last fall. I continue to get compliments on the color, style and fit. My daughter is now engaged and I look forward to shopping for another Siri gown for her upcoming July wedding."
"Loved my dress from last year. Meant to send you a few pictures if you ever want to use them. I'm trying to get my girlfriend down from Seattle to order her mom's dress! Thanks for the great dress and memories."