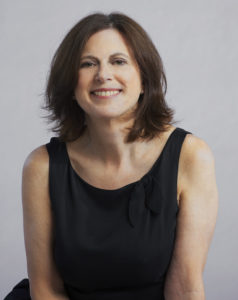 After five years of managing a production division for Esprit de Corp, Beverley Siri pursued her long-time goal of living in Italy and taking part in Milan's fashion center as well as a desire to better know her cousins in northern Italy. She became acquainted with the Italian fashion industry while working for two manufacturing companies and ultimately working with a premiere fabric designer, Luisa Cevese, who specialized in very modern hand-woven fabrics. These special fabrics along with her own sense of color and texture inspired Beverley to move back to her native San Francisco to start her own apparel company.
Beverley E. Siri, Inc. began in 1988 in the North Beach area of San Francisco, California, with the simplified label called Siri. For the first several apparel collections, Beverley developed the Italian architecturally-patterned, wool-like woven cottons from hand-woven to mill-loomed. These unique fabrics won a 1994 design award from Cotton Incorporated for the best novelty apparel fabric. To balance the collection Beverley intertwined beautiful classic fabrics and scored one of her first orders from the prestigious Henri Bendel in New York.
The Siri collection blossomed into dresses, deemed "a new fresh look", which ironically was a classic, almost retro style. The dresses became the company's success. Within a few years, Siri dresses could be found in specialty stores including I. Magnin and Neiman Marcus and later at Nordstrom and Saks Fifth Avenue.
While the specially designed woven cottons were ultimately abandoned in the apparel collection, many San Francisco interior designers admired the look of these unique fabrics for use in drapery and residential upholstery. Consequently, Siri Textiles was conceived and featured in high-end interior design showrooms. At the same time a "Siri Tabletop" collection was developed for specialty stores initiating at Gumps. Although these textiles were distributed throughout the country, the company later chose to concentrate solely on the apparel collection.
After five years working from her North Beach apartment, Beverley moved her company into an 8,000 square foot South of Market, turn of the century, old utilities warehouse, trumpet vines climbing over the brick walls.
In 1998, the Siri dresses began to be selected by bridesmaids who didn't want to "look like a bridesmaid". Since then, Siri has very successfully designed and become known for bridesmaid dresses all around the country. The company is recognized as the first in the industry to make short dresses so popular for bridesmaids with the Tiffany Breakfast Dress becoming the classic bridesmaid style. To this day, Siri is known for truly wear-again, fashionable bridesmaid dresses made in beautiful fabrics and colors.
The bridesmaid dresses and Beverley's own wedding in 1999 led to the design of gorgeous, understated wedding gowns—perfect for the destination bride or the bride desiring simple elegance.
In 2004, a natural transition occurred in response to the cries from mothers of the bride and groom. Siri loathes the "old mother-of-the-bride look" for today's younger, stylish mothers and instead offers them chic, distinct yet affordable dresses.
Today, Siri continues to design special occasion and wedding dresses sold in finer boutiques and premier bridal salons throughout the United States and Canada. Since its inception, Siri continues to bring to fashion distinct textures, stunning colors, outstanding quality and always in a modern yet classic style.
You can occasionally find Beverley in her own Siri Boutique in San Francisco, located in front of the manufacturing facility. She is proud that all of the production is made in her own factory. She shares her thoughts, "The Siri Boutique is very important to our company to see how the dresses fit on all the body types and listen to the concerns from many personalities. Of course we love hearing from customers from all over the world how happy they are that they have found us. That's what keeps us motivated and excites us to design the next collection."