SIRI BOUTIQUE
South San Francisco
The Siri Boutique dress store is located in front of the Siri dress manufacturing facility and has a large selection of in-stock dresses – more than you see on the website.  Showcased are all of the current collections as well as many discounted dresses from previous seasons.
There you will find the Siri Dresses for Special Occasion, Cocktail Dresses, dresses for social events and for Mother of the Bride or Groom.    Known for classic yet contemporary styling in unique and gorgeous fabrics, Siri Dresses can be selected off the rack or ordered in a special color chosen from a vast array of options.
You will also find the Siri Bridal gowns and a wonderful selection of short Bridal dresses.  Siri Bridal has an understated sensibility and is made in fine, beautiful fabrications.
Siri Dresses are ordered throughout the country and internationally; each is made in the South San Francisco factory behing the Siri Boutique.
Alterations:
Siri will alter any Siri garment, whether it is purchased through the Siri Boutique or through a Siri retailer.
Regular Store Hours:
Monday through Saturday: 10 am to 6 pm
Sunday closed
Appointments Recommended. We reserve 1 hour per appointment.
Drop-in customers are welcome but customers with appointments have priority.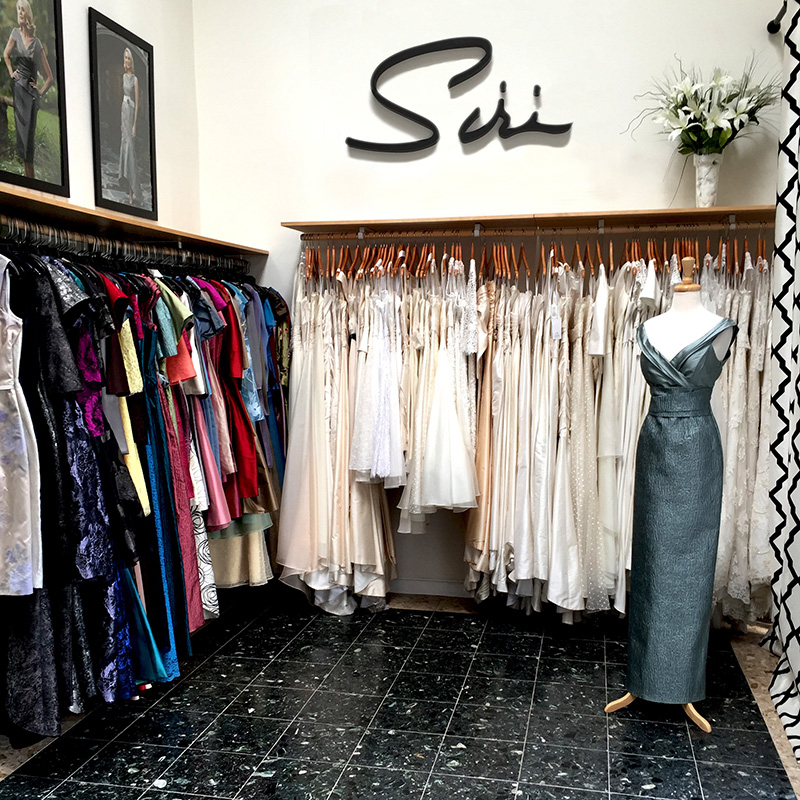 Siri Boutique
434 N Canal Street #15 - South San Francisco
Appointments Are Recommended
434 N Canal Street #15
South San Francisco
(650) 872-1100
Call Siri Boutique to schedule your dress fitting
Call Us Today!
(650) 872-1100
Email Siri
Need more information about this Siri retail location?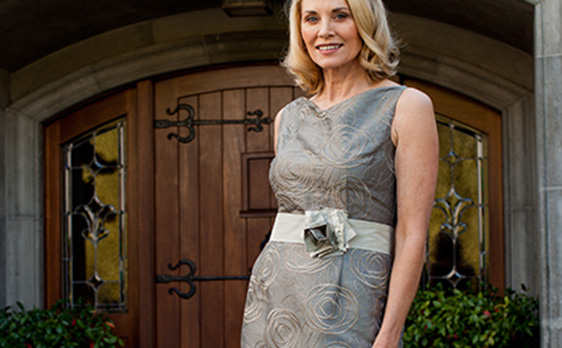 Moms are important too and will be just as big a part of a wedding day as anything else. With that in mind, it's nice for the leading ladies in our lives to look and feel beautiful and comfortable on such a significant day. Siri has an extensive selection of dresses and gowns that moms will love. Each style is available in many fabrics and colors to ensure you find exactly what you're looking for. Mother of the Occasion, Mother of the Bride, Mother of the Groom.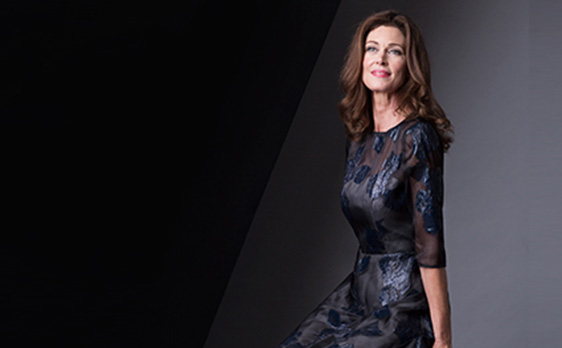 Siri Special Occasion Dresses are ideal for weddings, cocktail parties, and special events. Carefully crafted in our own San Francisco factory, our dresses are made with gorgeous, unique fabrics and thoughtfully designed in an array of silhouettes for many body types.
Siri Day Dresses are perfect for luncheons, showers, reheasal dinners, guest of wedding or any special event you may attend when the sun is still shining. Timeless style combined with fun and whimsical fabrics such as printed cotton sateen, embroidered shantung, and crisp shirting, make these dresses unique for special events yet they are not over the top.  Each is designed and crafted in our very own South San Francisco factory.