Directions How-to-Measure Then Compare Your Measurements to the Size Chart Below
Use a soft measuring tape and snuggly wrap
Bust: measure the fullest part with bra on and arms/elbows down
Ribcage/Empire Line: measure at the bottom of the bra lineWaist:
Waist: measure the smallest part; just above the bellybutton
High Hip: measure 3" below the waist
Thigh/Bottom: everyone carries their weight differently; use the larger of these measurementsUpper Arm: measure with arms/elbows down
Upper Arm: measure with arms/elbows down
Length: measure from waist to the floor wearing the selected shoe. Each style is produced in one length for all sizes.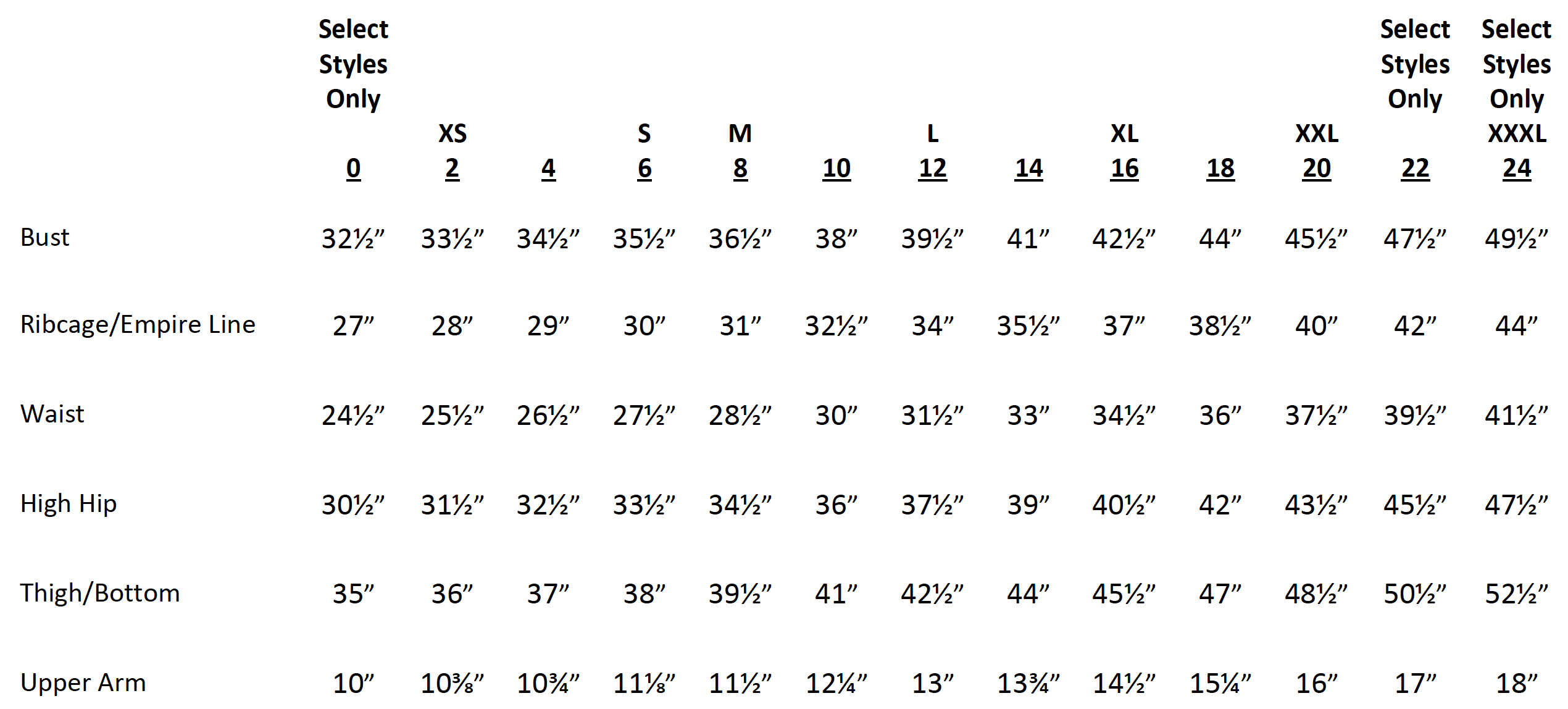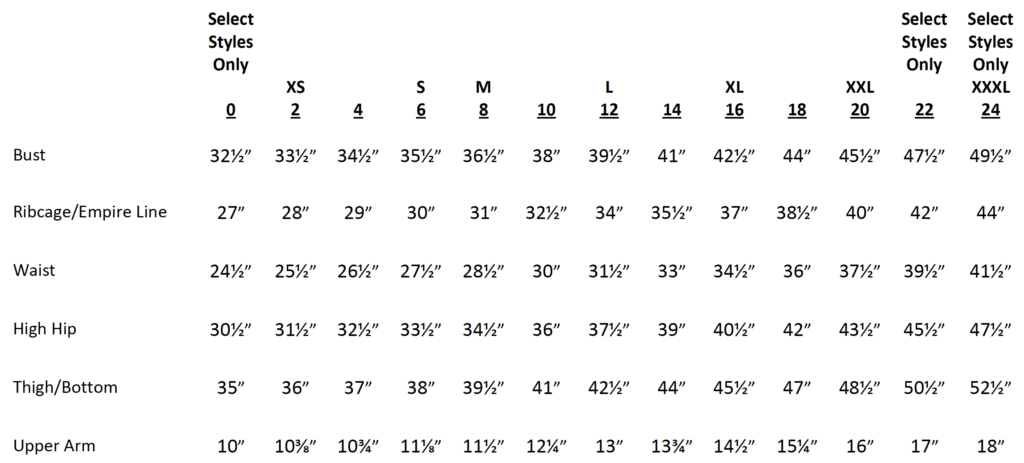 LENGTH
All gowns are 44" waist to hem. Bridal trains vary.
EASE
Bust: 1"; no ease for strapless
Ribcage/Empire Line: 1"; no ease for strapless
Waist: 0 to 1" depending on style; no ease for strapless
High Hip: 0 to 1" depending on style
Thigh/Bottom: ½" to 2" on straight skirt; more ease in thigh on A-line styles